À cette page en Français, veuillez cliquer ici.
ArLoco 2.2 is released!
Release 2.1 did not work correctly for the MEGA2560. It contained a serious error.
The problem is fixed in release 2.2
Now you can use the ArLoco shield with the MEGA2560 correctly
But an additional wire has to be soldered. See new manual on download page.

– Now also supported on MEGA2560 with 58 sensors
– Communication speed with Putty raised from 9600 baud to 57600 baud.

The ArLoco is a 16(UNO) or 58(MEGA2560) channel feed back encoder with LocoNet®.
It uses a special Arduino shield that includes 16 inputs for channels, a power supply for the Arduino and two RJ12 connectors for LocoNet.
On a MEGA the normal MEGA pins must be used for sensors 17-58.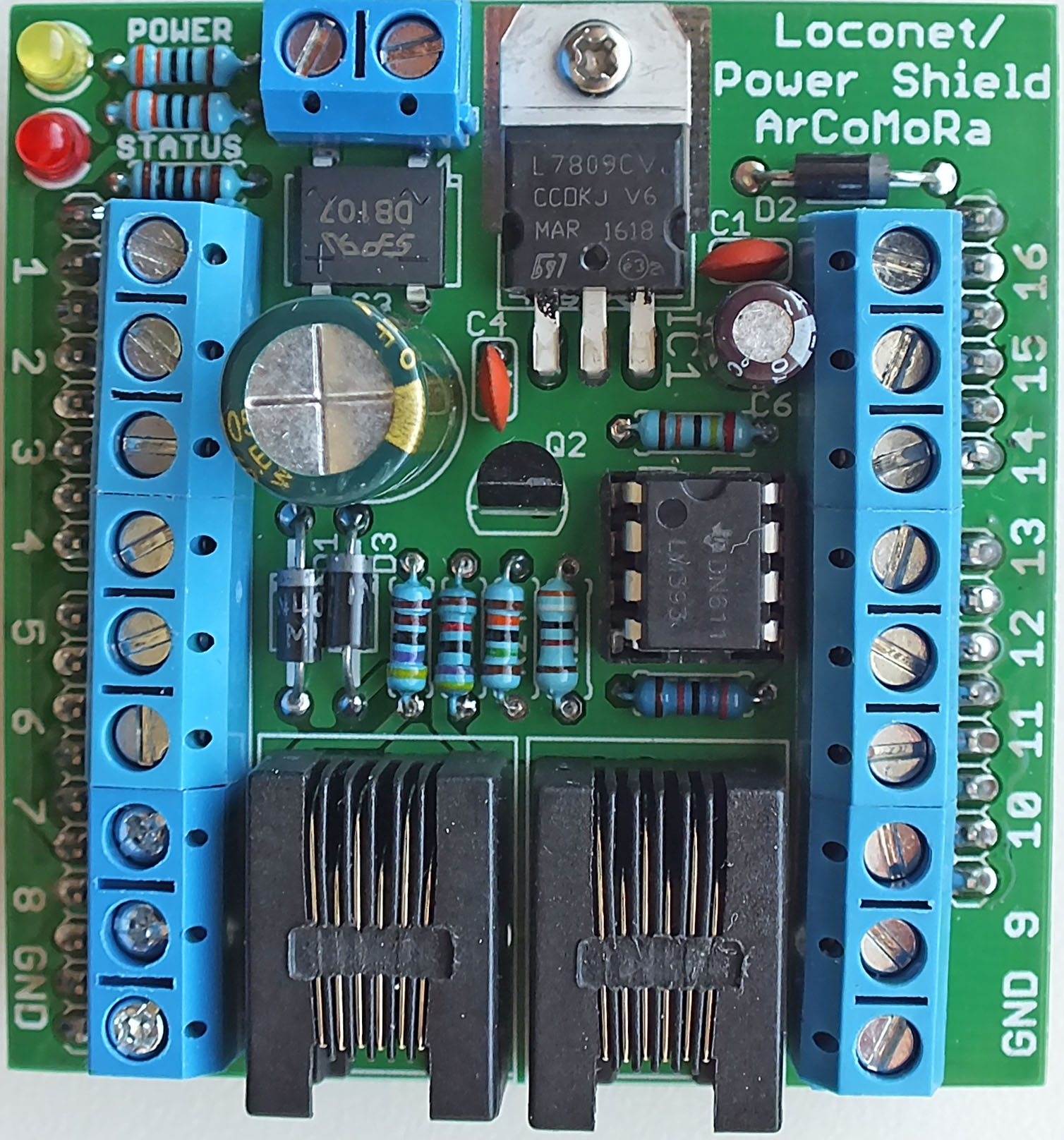 The ArLoco program has the following features:
16 Channel, low active, feedback input
Use of a maximum of 256 addresses. So for each ArLoco you have to specify the required address range (1-16, 17-32,…, 241-256).
Optimised for both pulse detection (like reedswitch) and continuous detection (like current detection).
Simple configuration with your PC. So no complex CV-programming!
Powered by LocoNet or external power (12-16 V AC/DC)
Supports LocoNet-T and LocoNet-B
Each channel can be configured for pulse or continuous detection. (Channel 1 only for pulse)
Continuous detection:

Prevention of fake detection caused by spikes
Prevention of fake detection caused by short current outage
Ideal in combination with current detection print OKKIE

Pulse detection:

Generates a fixed length pulse of 1 second.
Eleminates contact bouncing
Prevention of a double pulse when driving slowly
Ideal for use with reedswitches.
What do you need?
An Arduino UNO microcomputer
An ArLoco shield (see picture above)
A Command station that supports LocoNet  (E.g. Intellibox, Daisy II, DR5000)
or a LocoNet buffer.
A computer with train control software (E.g. iTrain or Traincontroller)
Optional: a current dectection print like OKKIE
ArLoco shield
Two LocoNet RJ12 connectors
Includes power for the Arduino. Powered by LocoNet or external power
16 Screw terminals for 16 sensors
2 Screw terminals for GND (ground)
2 Screw terminals for external power
Power led
Status led
OKKIE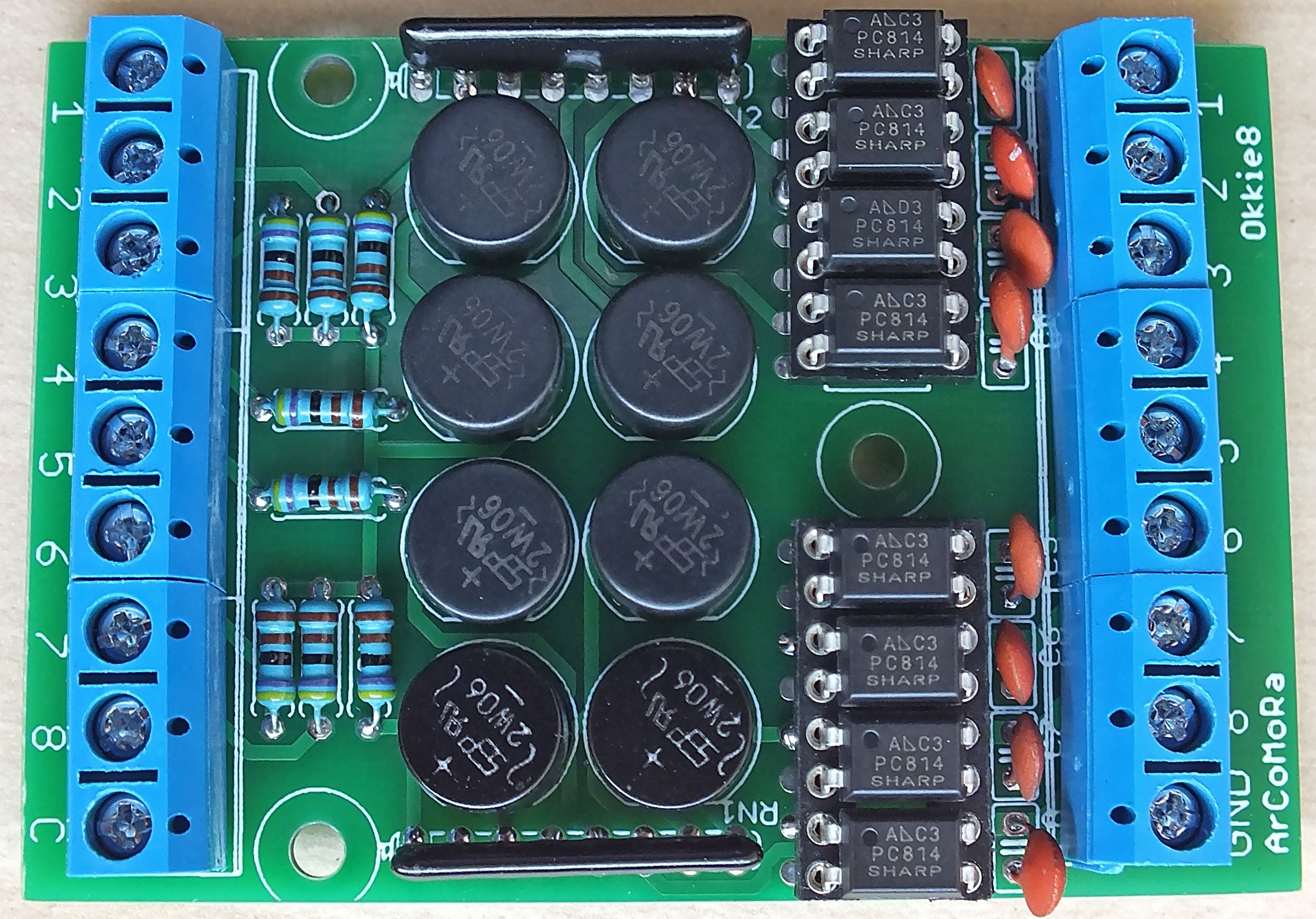 Current detection print for 8 track sections
8 Screw terminals for input from tracksections
8 Screw terminals for output to ArLoco shield
GND screw terminal
Screw terminal for Common track
You can order the Arloco shield and Okkie (print + components) here
Typical Application