The next step in decoding DCC has arrived!
Available from now: the new Arcomora DCCNext DCC decoder!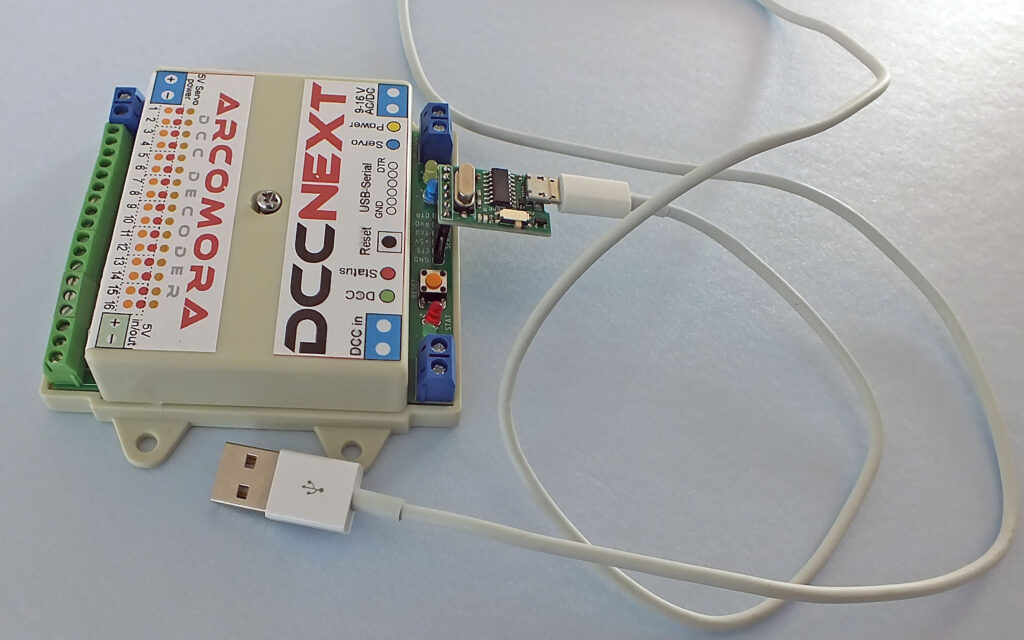 What is it:
A single pcb that combines an Arduino UNO and the existing Arcomora DCC/Power shield.
It is a DIY kit that you have to solder yourself.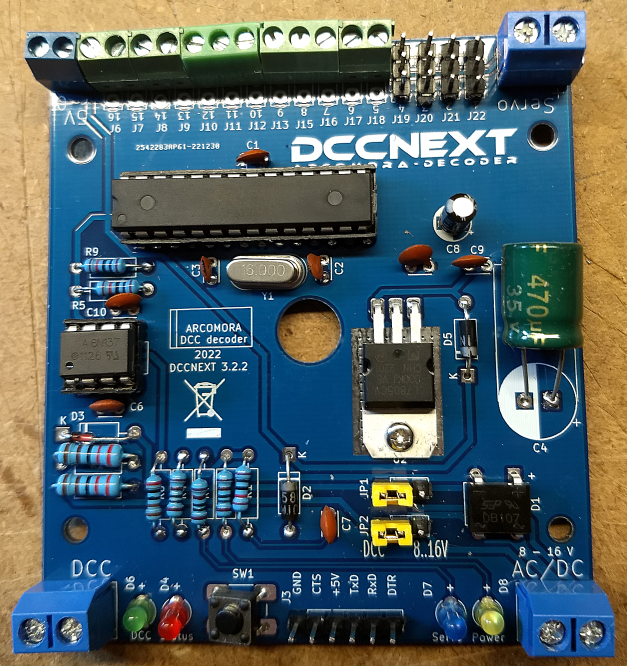 It contains:
Internal power supply. Input: 9-16V AC or DC
Can also be powered by DCC
Can also be powered by external 5V.
Input for DCC with led indicator and decoder circuit
ATMEGA328P processor
16 Outputs or inputs for controlling accessories and servo's.
Outputs with Dupont pins (for servo's) or screw terminals
Separate 5V input for servo's connected to Dupont pins
Additional 5V output for testing purposes (no servo's) or leds
Status led
Power led
Servo power led
Reset switch
To keep the price low there is no USB interface on the board.
But an external USB interface(CH340) is also available.
It can be used for multiple DCCNext decoders.
So you need only one!
That saves money.

You can also use a FTDI interface if you already have it. But take care of the order of the connection pins!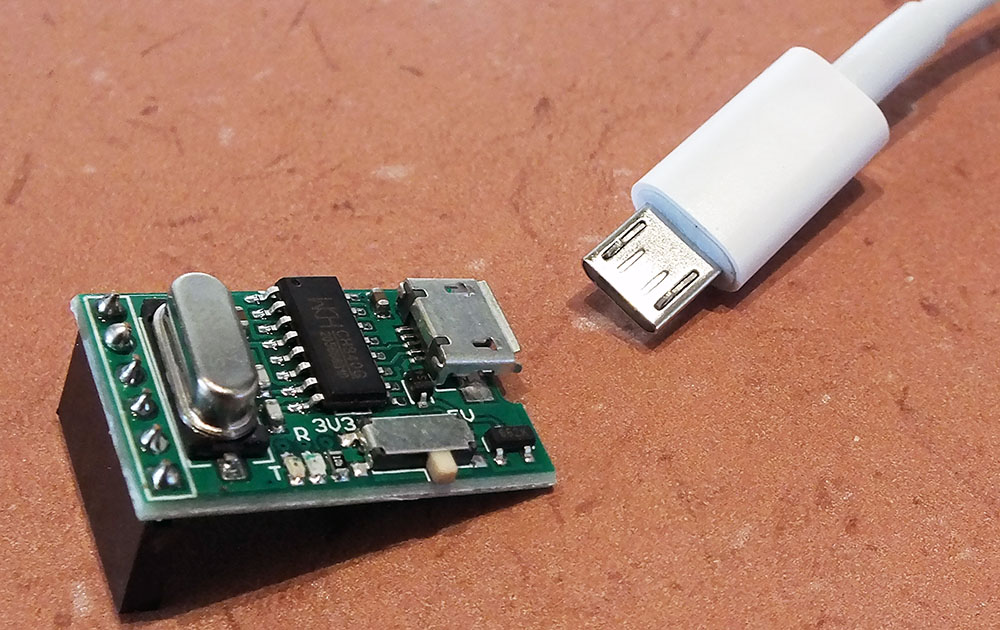 Also available is a housing box for a more protected mounting.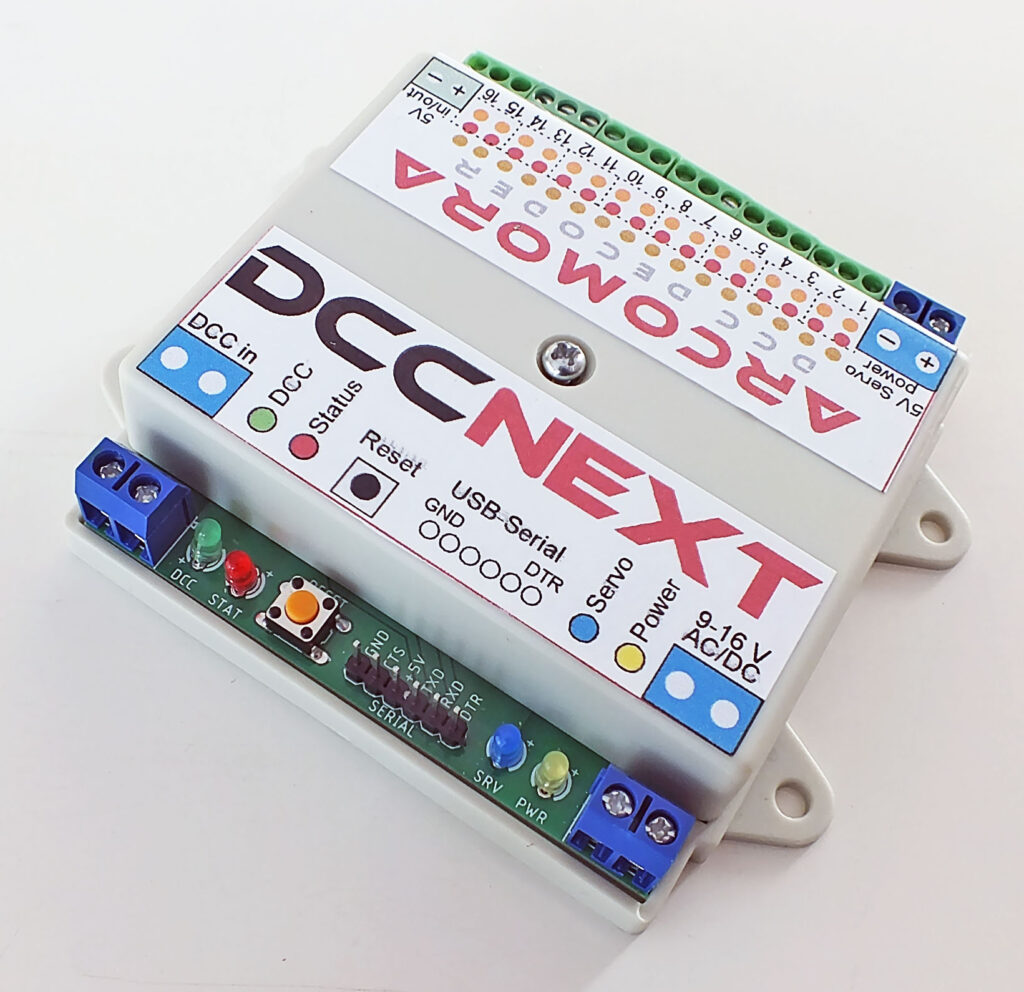 Connections: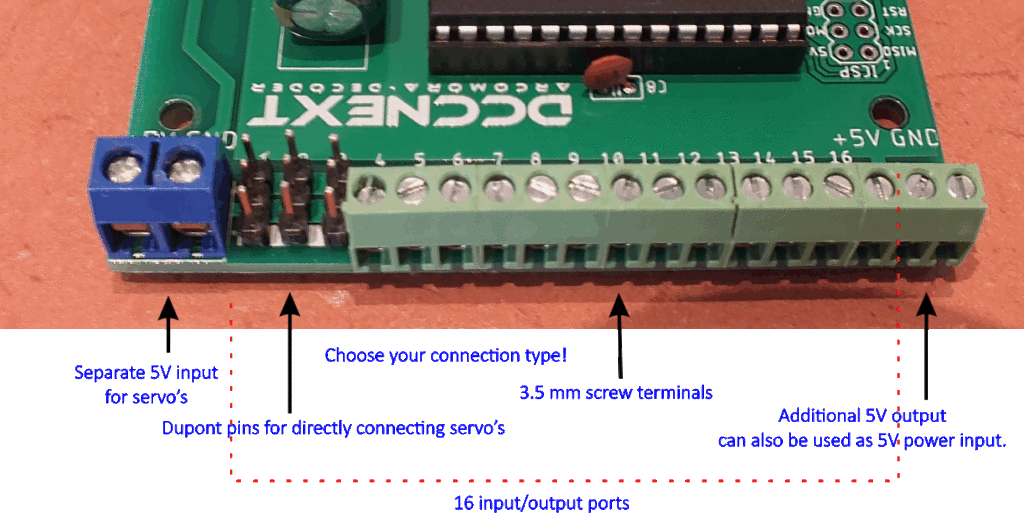 Usage:
You can create your Arduino sketches for processing a DCC signal and upload them to the DCCNext.
Upload the Mardec 6.1 sketch for use as multipurpose DCC decoder for accessories and servo's.
Upload the ArSigDec 3.1 sketch for use as signal decoder.
The board has four power options:
Internal. Circuit powered by internal power
DCC track signal
External. Circuit powered by the 5V terminal
USB from PC
The power source can be set by two jumpers.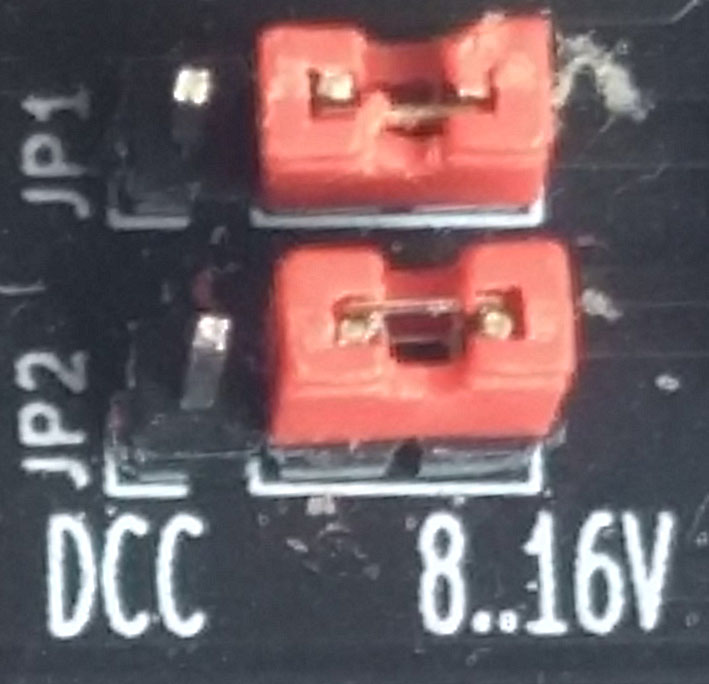 Interested?
You can make a reservation for: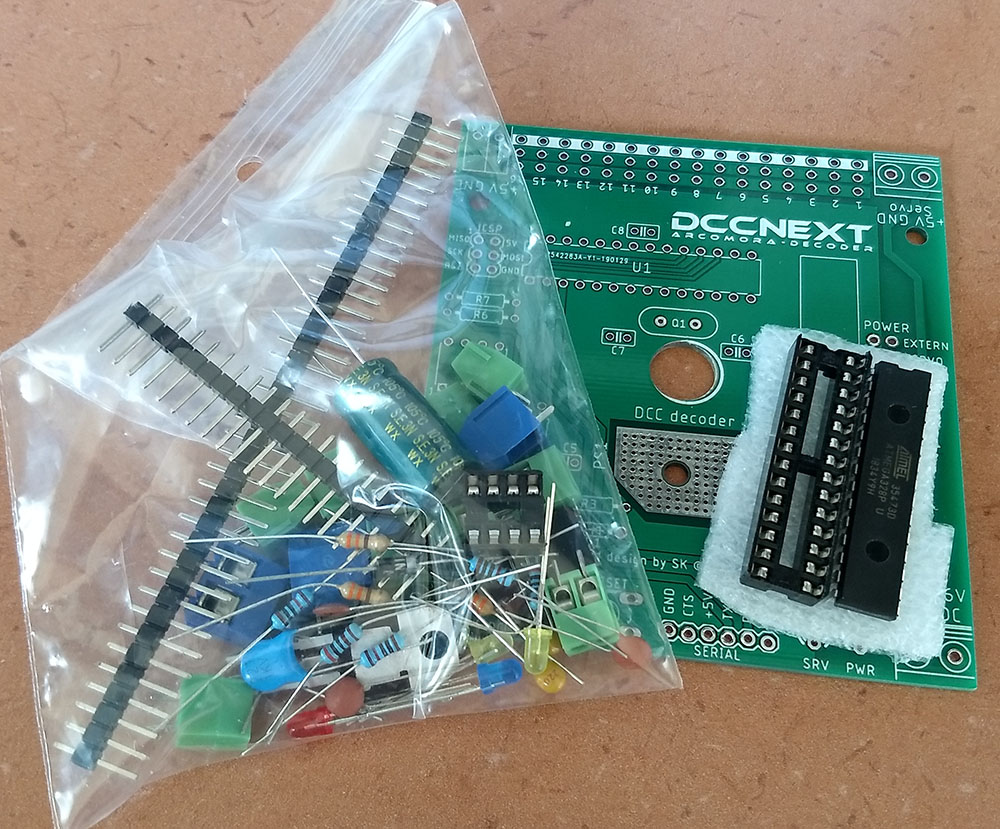 The DCCNext decoder DIY kit. Contains the pcb and all components. Price: €9,95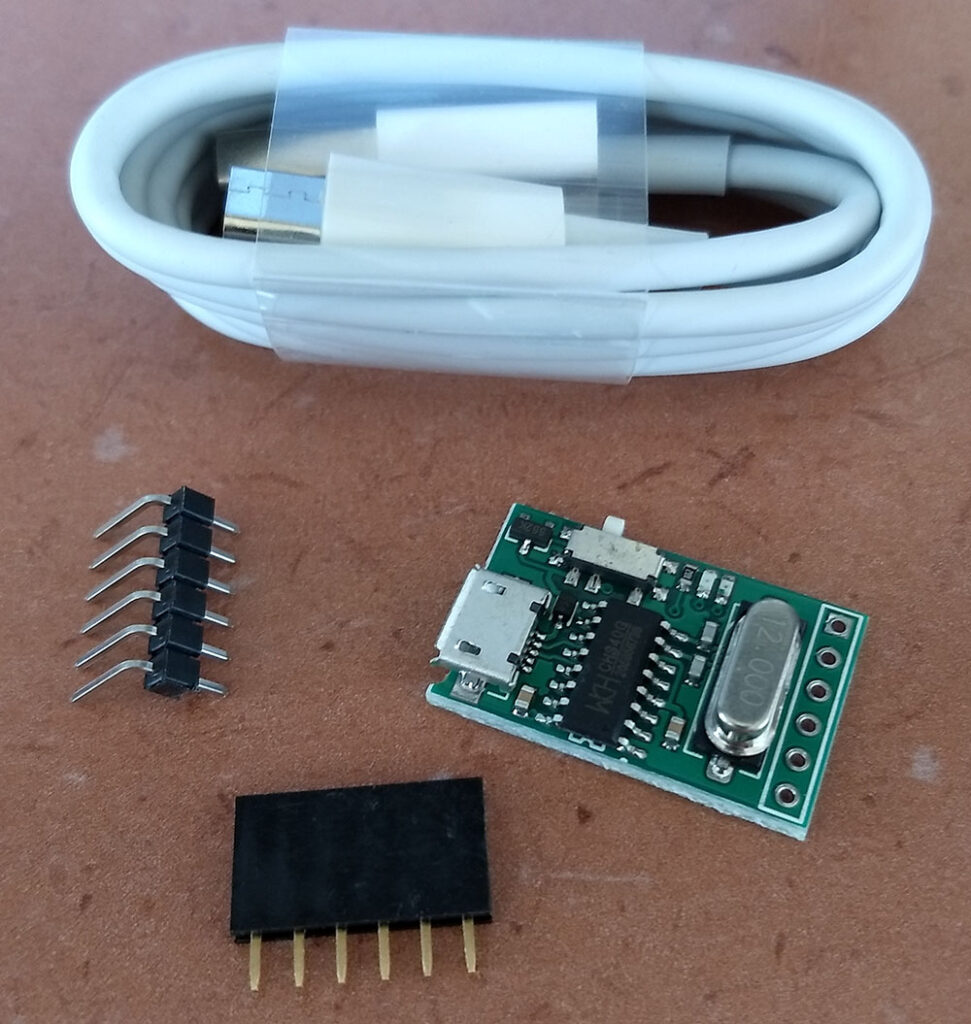 The USB-Serial interface including a cable.
Price: €2,95
Type: CH340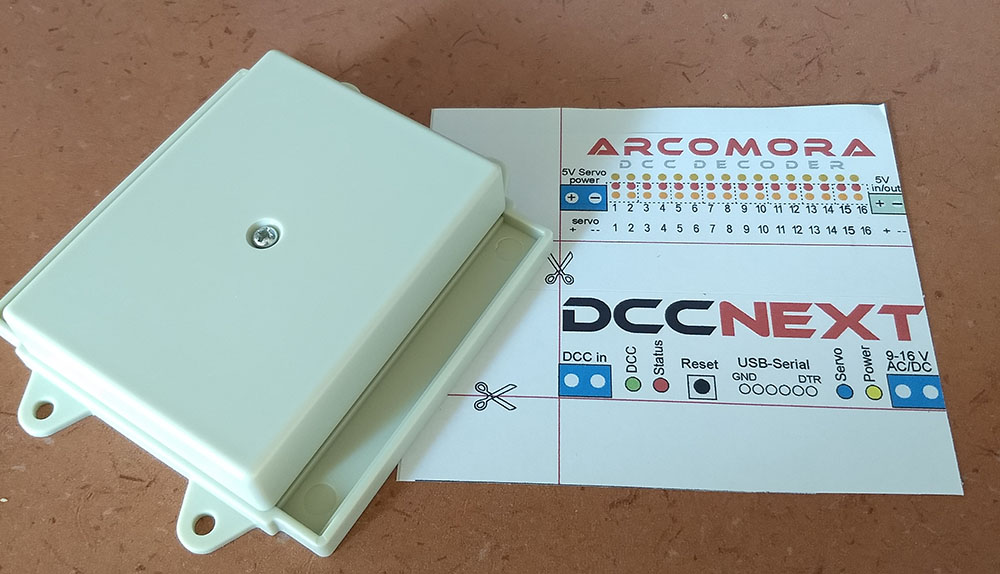 A box with text stickers. Price: €4,75
Or a combi-set of all three parts. Price €17,25
You can also order a completely assembled DCCNext.
An interface and/or box must be ordered separately!
The print is already soldered and tested. In the Remarks field of the order page you can specify how many ports requires Dupont pins for servo's.
Just connect to your PC and upload Mardec or Arsigdec or your own sketch.
Price only €21,95